The Playstation 4 is extremely popular with dedicated gamers and for good reason. The console has higher-quality graphics through its high-resolution video output and a more powerful CPU than the XBox One. Devotees of the PS4 often want to showcase their consoles by customizing them. Doing so can help to communicate the seriousness with which dedicated gamers bring to the experience of online gaming. Adding chrome features can telegraph a sense of speed, making the console itself appear as if it has lightning-fast reflexes. Adding PS4 custom case mods using chrome is fairly straightforward when you follow these steps.
In order to open your case, you will need to gather the following tools:
Tweezers
Phillips #1 screwdriver
Phillips #0 screwdriver
TR9 Torx Security screwdriver
Using your Phillips screwdrivers, remove the screws attaching the plastic cover over the console's hard drive. The hard drive is attached via its caddy by a single screw. You can remove it as well. Then, you will need to use your TR9 Torx Security screwdriver to loosen the Torx screws after you have first removed the anti-tampering stickers with your tweezers. After you have removed the four T9 Torx Security screws, you can lift away the upper portion of the case. Then, unscrew and pop out the retaining brackets and lift the remainder away.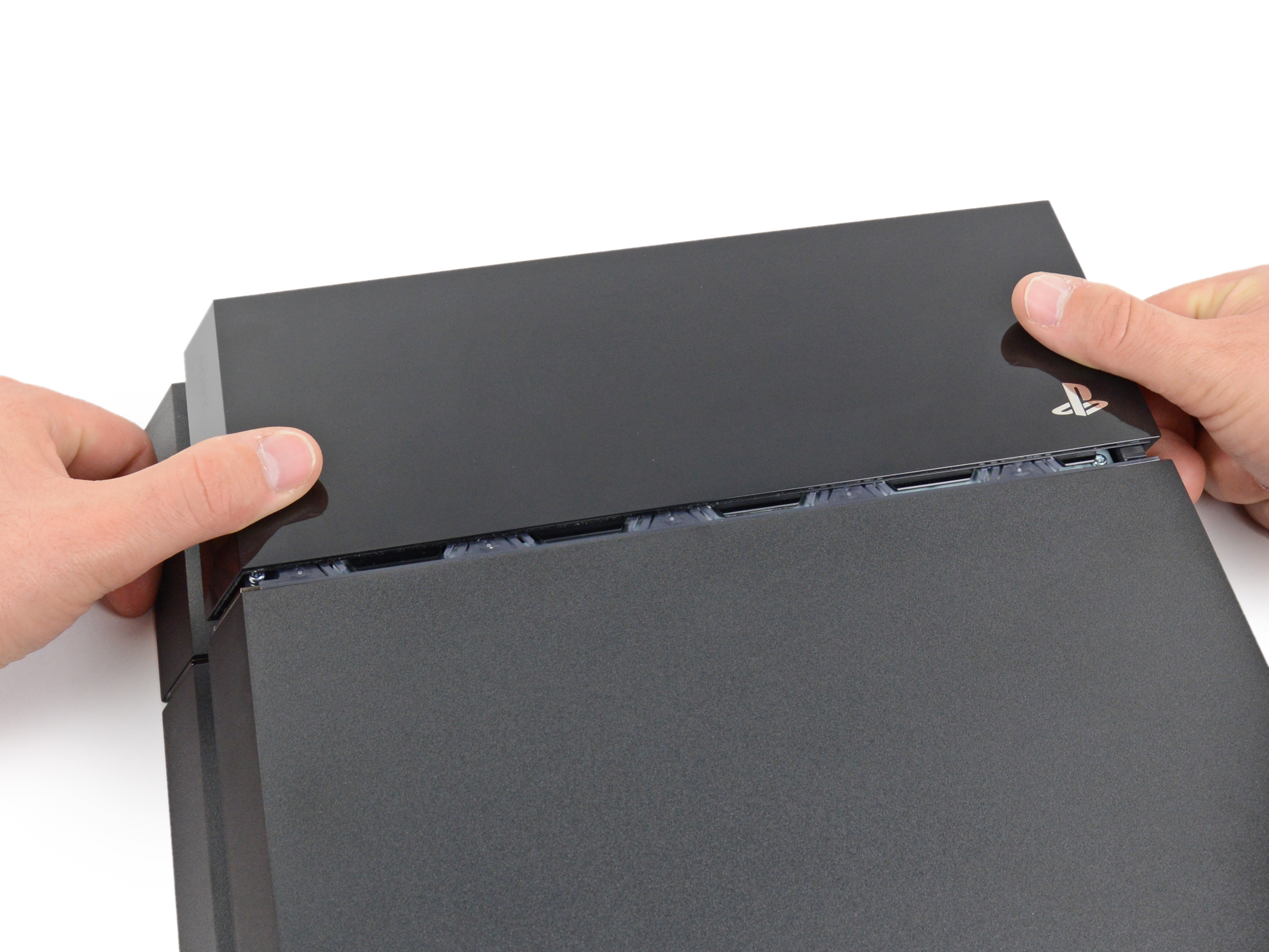 Preparing The Surface
Once you have removed the outer case, you want to prepare its surface for chroming. Using sandpaper, gently roughen up the surface to which you want to add chrome features so that the spray chrome will have better adhesion. Using masking tape, mask off the portions you don't wish to chrome. Then, apply primer to the portion you will be chroming and allow it to fully dry.
Applying Your PChrome Basecoat
After the primer is fully dry, you will want to mix your chemical solutions. Your PChrome Artist Starter Kit came with four different solutions labeled as S, D, R and W. You'll also find four sprayers, including one that is dual-chambered, a large single sprayer and two regular size spray bottles. In the dual-chambered spray bottle, you will mix your S and R solutions in the separate chambers. Each mixture will include one part of the R or S solution to 30 parts of deionized water. You will also mix your D solution in the same ratio in one of the regular-sized spray bottles. For your W solution, you will mix four parts of it to 30 parts deionized water.
After mixing your solutions, you will next mix your 2KA basecoat with your 2KB hardener in equal parts. To this, add 20 percent of the volume in your 2K black reducer. Mix this together in the larger single-nozzle sprayer that came with your kit. Then, sensitize the surface of your PS4 case by first liberally spraying it with your W solution followed by your D solution, thoroughly rinsing it with deionized water afterward. Repeat these applications and rinse again until the water falls away from the surface in sheets rather than beading up. Do not allow the surface to dry before metalizing it.
Metalize The Surface You Want To Chrome
In order to add the metallic layer, you next need to take your sprayer that contains the S and R solutions, which should already be mixed. Spray the surface working your way from the bottom to the top using back and forth movements with light passes. Repeat the process, adding thin layers until you have the desired coverage and brightness. Then, rinse it with deionized water. Dry it thoroughly by using an air blower to blow off all of the water drops. The part must be completely dry before continuing.
For the final step, mix your 2KA topcoat with the 2KB hardener in equal parts. To this mixture, add your 2K clear reducer in the amount of 20 percent of the volume. Spray this mixture all over the case, moving from the bottom to the top. After it has completely dried and hardened, you can apply a second topcoat if you wish. The hardening process takes about 48 hours.
Put Your Case Back Together
After you have chromed your case, put your PS4 back together by working in reverse order from the steps you followed to take it apart. You have now completed your own PS4 custom case mods and are ready to show your handiwork to your friends. Don't forget to clean your sprayers using paint thinner or acetone so that they will be ready the next time you want to chrome something. If you need technical support, don't hesitate to call us. You can order your kit today on our website.
Order Your Kit Today!
Our kits are perfect to use for Model Kits, Scale Models, Game Consoles, PC Towers and so much more. With PChrome you're only limited by your imagination.
Shop Now!