Spray Chrome for trophies
---
Trophy and award manufacturers understand that their customers want high-quality trophies and awards so that the people who receive them can proudly display them for their friends and family. As a trophy manufacturer, you understand the importance of producing trophies that catch the eye, driving interest in people who see them. When you choose to use spray chrome for trophies, you can give them the impact that the people who will receive them deserve. This can help you to drive sales so that your company becomes the go-to source for awards and trophies.
Whether given for achievements in sports, academics, music or other competitions, trophy cups are popular for many events. PChrome spray chrome can be used to make the cups shine with the high gleam provided by gorgeous chrome. People of all backgrounds are drawn to chrome's mirrored finish. Spray chrome makes it easy for you to chrome your trophy cups no matter what they are made out of. The finished result will be beautiful cups that are durable and that speak to the achievements of the recipients.
Hunting trophies
Resin trophies
Perpetual trophies
Spray chrome for awards
Awards come in many different styles, including plates, bowls, trays and plaques. PChrome can be used for all styles of awards to make them shine just as much as the person who receives them has shone in his or her particular arena. The application of spray chrome is simple and can be accomplished on-site in your manufacturing facility.
Spray-on chrome for award bases
Every detail of an award or trophy should stand out with careful detailing. Making certain to make the award base beautifully detailed can mean the difference between high-quality awards and lesser-quality ones. PChrome spray can be used to add finishing touches to the bases of your awards, allowing them to showcase the awards and trophies that the bases support.
Spray-on chrome for corporate awards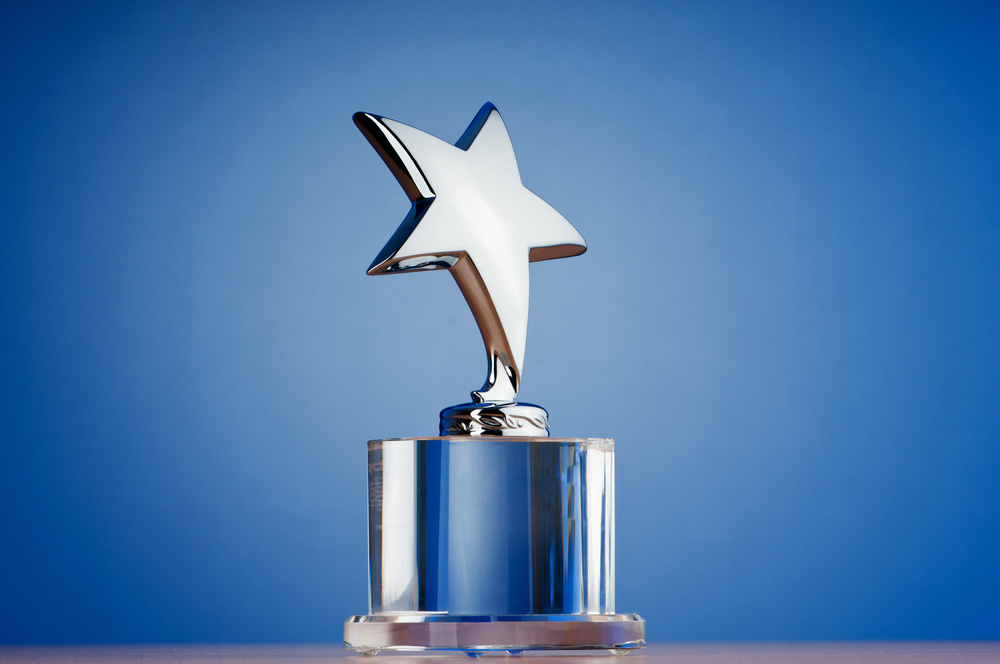 Corporations understand that awarding their employees can help to drive productivity through encouraging friendly competition. It is important for companies to make these awards desirable so that employees will be proud to display them in their offices or at home. Using PChrome spray to give the awards the stand-out beauty of chrome can help to drive employees in their efforts to secure them. This can translate into more sales for trophy and award manufacturers.
Boss Award
Employee Awards
Excellence Award
Perfect Attendance
Employee Appreciation
Years of Service
Spray-on chrome for sports awards
Athletes work hard to become the best at their chosen sports. When they win awards, they deserve trophies and awards that sparkle, drawing the attention of people passing by trophy cases. When the achievements of athletes are memorialized in spray-on chrome, the brilliance will lead passersby to linger long enough to read about the achievement that led to the recognition.
Most Valuable Player
Rookie of the Year
Coach of the Year
MVP Awards
Advantages of spray chrome
In the past, people had to send off parts for chrome plating to specialty businesses. This meant that it could take weeks to have the part or trophy chrome-plated before it was returned. PChrome chrome spray allows businesses to instead apply the chrome in their facilities or shops, greatly reducing the turnaround time. Another terrific advantage of choosing spray chrome is that it costs 25 percent of the amount charged for traditional chrome plating. There are a number of other advantages, including the following:
PChrome is equally hard and durable as chrome plating
PChrome bonds equally well
It resists abrasions, salt and weather
It has equal shine and reflective capabilities
It doesn't require toxic acid baths, so it has a smaller impact on the environment
No size limitations
Provides a thicker coating
Has fewer health concerns
PChrome is a terrific choice for spray chrome for awards and trophies. Order your kit today on our website or call us today to learn how using PChrome can help your company to increase its profits while reducing turnaround times.