Spray Chrome Comparison
---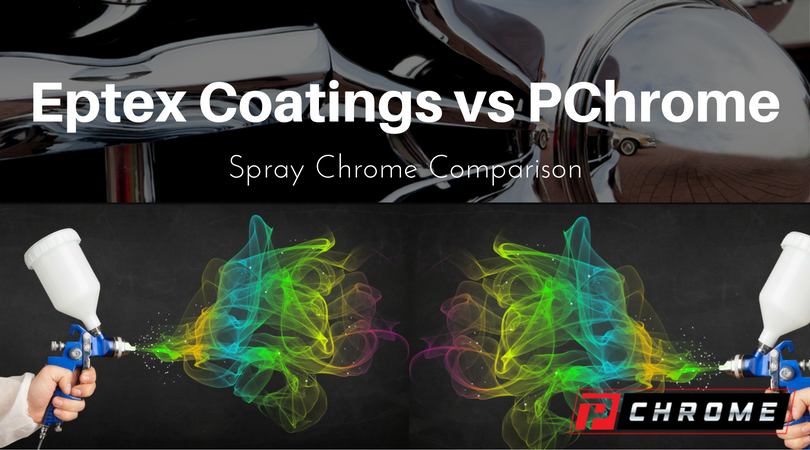 Spray chrome offers a flexible alternative to traditional chrome plating. Whether you are an artist, hobbyist or body shop owner, you'll love the affordability and quality that spray-on chrome has to offer. When you are in the market for spray chrome systems, you may be wondering which manufacturer to choose. Here is a spray chrome comparison between the products offered by Eptex Coating and PChrome so that you can make a more-informed choice.
About Eptex Coating
Eptex Coating offers a variety of different products, including hydrographics, powder- coating products and training and spray-chrome products. The company does not guarantee product freshness, and it ships within about a week after an order is placed.
Eptex Coatings spray-chrome systems
Eptex Coatings offers two spray-chrome systems, both of which are rather expensive. The smaller of the two costs $5,200. The company's spray-chrome booth system costs $7,200. The adhesion capabilities of its chrome spray is not known. It offers six different tints that can be used with its silvering spray and clear topcoat. The price per square foot of coverage ranges between $5 and $10.
Spray Chrome Booth System
PChrome Origins
Our Dr. Peacock, the founder of Peacock Laboratories, returned to Philadelphia from World War I. He quickly became the nation's leading expert on silver solutions for mirror making. Over the decades, Peacock Laboratories has continuously manufactured our silver solutions in the original facilities established by Dr. Peacock in 1932.
PChrome is a product of our long history of silver chemistry and spray technology. PChrome S and its matching PChrome R are one of many specialized silvering solutions that we have developed to meet the unique needs of our varied customers. The speed and efficiency of PChrome S is a direct result of over 8 decades of silver manufacturing expertise that is unmatched in the industry. The speed of PChrome S gives our customers a competitive edge in their business.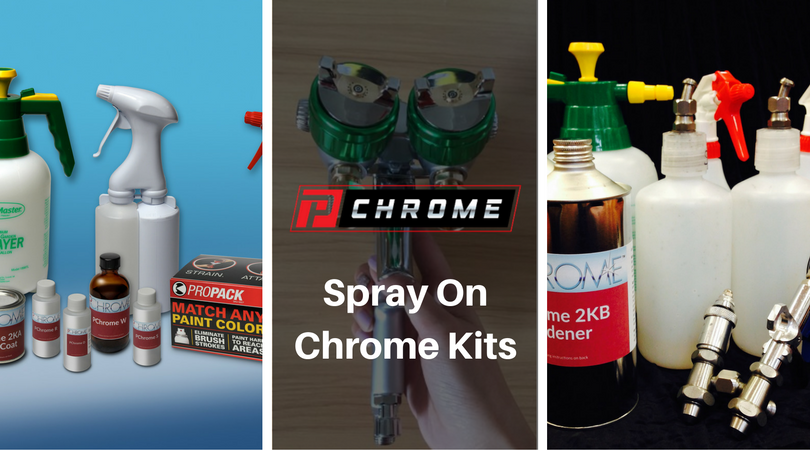 PChrome Spray Chrome Kits
PChrome offers a range of size options, ranging from ounces to gallons. The company offers artist's starter kits for coverage levels of 25 to 50 square feet starting at $595.
We also offer a more robust professional starter kit starting at $2,195. The professional kits come with the our own dual-nozzled silvering gun and do not require you to purchase expensive, additional equipment for your chroming projects.
Eptex Coating VS PChrome Comparison Chart
---
---
Tech Support Line
Integrated System
Flexible Setup
Adhesion
Color Options
Product Freshness
Ease of Ordering
Speed of Delivery
Size Options
Pricing per square foot
US Manufacturing Location
PChrome
$595.00
Phone, email, video
Manufactured In-house
No Expensive Equipment
Excellent Cross Hatch Test
5 Colors and Compatible
Shipped within days
Online, Fax, Phone, Email
Ships with 24 hours
Oz, pints, quarts, gallons
$2.50-$5.00
Yes
Eptex
$5200.00
Not Shown
No
No
Unknown
6 Separate Tints
No
Limited
Week
Limited
$5.00-10.00
Unknown
Brillancy is the intensity of the silver reflection and the clarity of the chrome like color
Tech Support Line is the actual experience and expertize of the support person. PChrome calls are handled by the guys who make the product and have spent years spraying it.
Integrated System, PChrome has designed the chemistry of all of its products and manufactures them all in Philadelphia. PChrome solutions are optimized to ideally match with their counterparts. PChrome does not mix and match components from multiple manufacturers
Flexible Setup, PChrome does not sell spray tables or confine the user with unnecessary and difficult to maintain equipment. Just the solutions, a dual headed spray gun and PChrome is ready for use in any shop.
Adhesion is the capability to survive the industry standard cross hatch tape test.
Color Options is the compatibilty with industry standard tints and the availability of predefined colors for the top coat.
Product Freshness is the time between manufacture and delivery. PChrome is made every day andvisvuseallybavfew days old when it ships. Many competitors do not manufacture their products so they import from Europe of China. Itvsitsvin theirvwarehouse for months before shipping.
Ease of Ordering, online with clear grouping of products to quickly order refills
Speed of Delivery. Morning orders ship that day. Late afternoon orders ship the next day
Size Options. PChrome manufactures every thing it sells. Orders are filled as they come in. We have small 2-4 oz sizes and multiple gallon sizes to fit the needs ofcsmall and large users.
Pricing is based on cost per square foot of coverage. PChrome offers one of the lower but not the lowest cost pervsquare foot.
Order Your Kit Today!
If you still have questions after reading this spray chrome comparison, we invite you to call us here at PChrome. We can also be reached via email or video, and we are ready to help you. You are welcome to place your order online, via fax or over the phone.